Electrical circuit protection manufacturer Wylex has a hard-earned reputation for quality and innovation. But they were losing ground to cheaper inferior products. Our team were tasked with bringing customer trust and respect back to the brand – reminding them of the real value of Wylex expertise.

As we laid the ground for the new campaign, we looked for a powerful, compelling reason for customers to choose Wylex. But in the end, we found hundreds. From custom fabrication and innovative products, to the fact that Wylex are in more UK homes than any competitor, we realised Wylex had a lot to be proud of.
We took all these reasons and used them to fuel a visually disruptive, highly flexible brand-boosting campaign – communicating over 120 years of industry-leading innovation through print and digital. The result? The brand has charged back to the top spot for awareness in its category.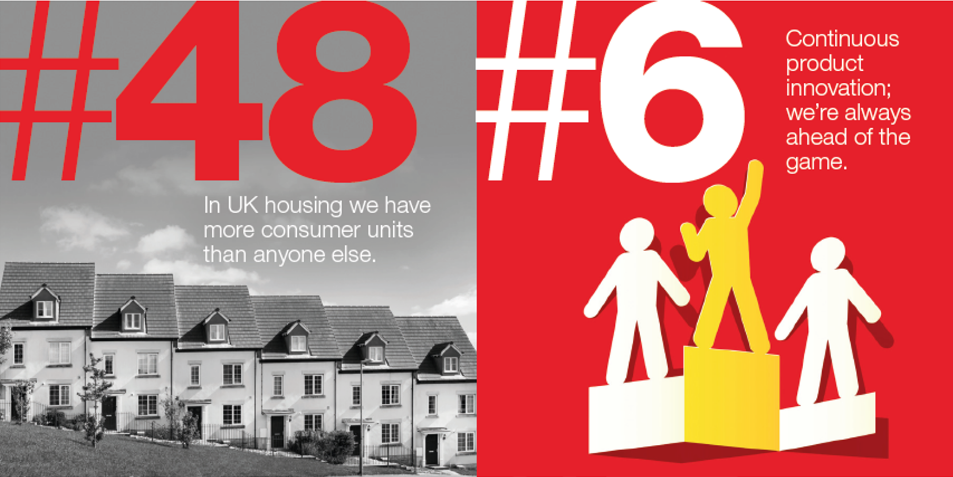 Want Work That Counts?
If you'd like work that delivers the real, sustainable growth you're looking for, get in touch.