MISSION Agency Bray Leino Splash helped one of Asia's largest fashion e-tailers Zalora increase the sign ups to their Community Influencer Program by 150%
The fashion industry is fast changing and competitive, with many brands and retailers operating within the same environment. Fashion e-tailers have to differentiate themselves – often through innovative marketing campaigns – in order to stand out and attract the right audience to their platform.
Zalora's Community Influencer Program is one such innovation, allowing users to sign up as Influencers and earn rewards when their followers shop at Zalora. But it wasn't getting the love that it deserved.
Bray Leino Splash worked alongside the client to overhaul the program's UX and visual design to clearly highlight its USPs, as well as completely refreshing the look and feel of the new site.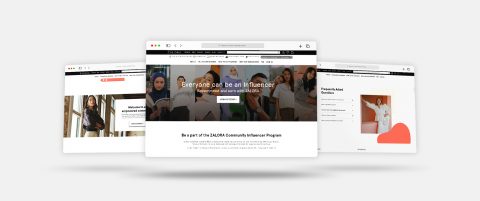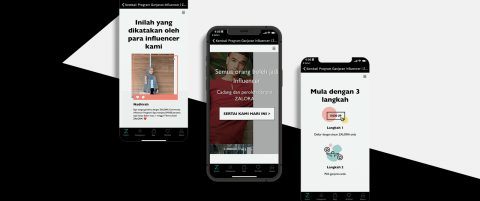 Then they made life as easy as possible for new sign-ups: with smart new tools to make registering quick and easy, a rewards calculator to help users see how much they could earn, and a succinct series of FAQs right up front. Totally streamlining the sign up experience.
But don't take it from us. Here's what the Client said:
"We have strong confidence in the new look of the program now as the new program site has recorded a 150% increase in sign-up rate and a 90% increase in time spent on the site. This is the first key milestone and we hope to achieve a much better user experience and simplification through continuous optimization moving forward ". Leonard Chang – Regional Affiliate Marketing Lead, Zalora.
Site: https://www.zalora.com.my/