Merlin membership is a valuable loyalty tool for its many attractions. However, it was only really understood by Merlin 'aficionados'. Most people engage with their favourite attractions, not the Merlin brand itself.
Furthermore, membership had always been sold as a single, annual purchase. For many families and younger households, the large price tag was a reason for rejection.
MISSION Agency, Soul, launched Merlin monthly membership to frame it as an affordable monthly payment, spreading the cost over 12 months as opposed to one big hit. In creative and media terms, membership was dramatised in the context of the many amazing attractions – through (re)targeted display and on site at attractions themselves.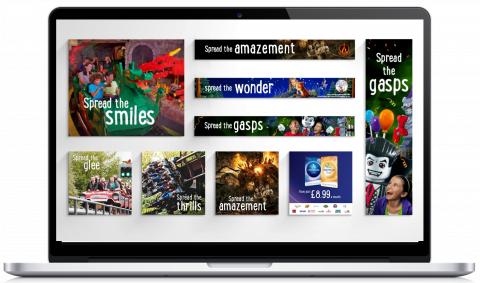 Single attraction membership holders were also targeted with upgrade messaging, demonstrating the affordability of being able to access the many other attractions available through Merlin.
The 12 month target for this campaign was achieved in just 8 months. Now that is Work That Counts.