The Brief
Lucidworks helps enterprises deliver the delightful experiences that customers expect (yet rarely receive) by connecting insights from anywhere and making them available everywhere. The team at Lucidworks challenged MISSION Agency, April Six to relaunch the brand and introduce its Connected Experience Cloud (CXC) not merely as a new solution in an existing category, but as an entirely new category pioneered by the company.
In differentiating CXC to Lucidworks' prospects, April Six would need to highlight the urgency of understanding customer intent—and reminding the audience that a customer isn't just the person buying the company's services. It's also the company's employees who rely on access to knowledge to deliver innovation to buyers, and the support agents who are on the frontline of customer experience.
Our Insight
A moment is all it takes—to keep customers engaged or lost to the competition; to keep employees enlightened or lost to the indecision. In that simple, foundational insight, the April Six team identified a relevant truth that would inspire both verbal storytelling and visual design. This is "Lucidworks in the moment."
The fresh, new brand approach reflects Lucidworks' mission: to make it simple for its customers to deliver the best search, browse, and discovery experiences. From the refreshed website to updated content and digital-marketing assets (including a series of dynamic use-case videos), the design and messaging invites relevant audiences to explore the possibilities of Lucidworks and engage eagerly with the brand.
In execution, the bright, blissful look-and-feel can be described as "hyper-realistic." It is designed to cut through the clutter by combining the brand's striking hues with photography of active individuals surrounded by waves of color. The waves represent the human impact (clarity or meaning or confidence, etc.) that Lucidworks-empowered individuals feel in the critical moments of a shopping or searching experience. Our brand refresh and story are about capturing that moment of clarity or discovery, and conveying the real, human impact of connected experiences.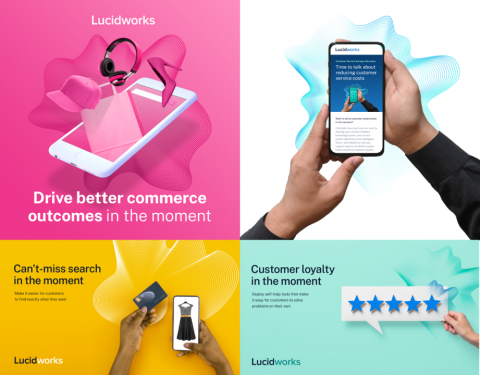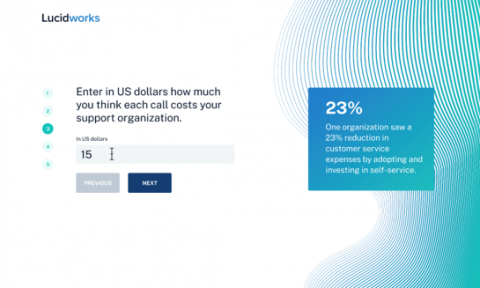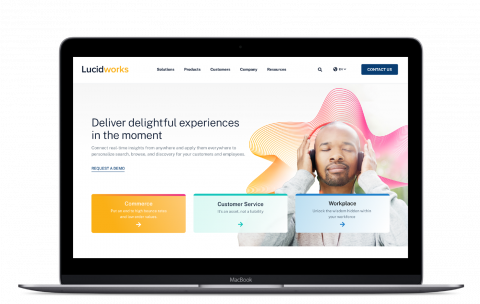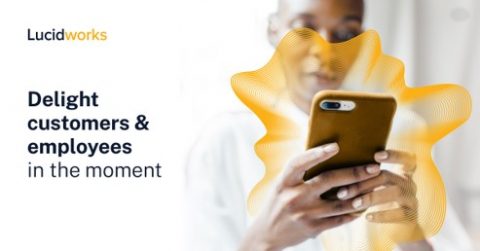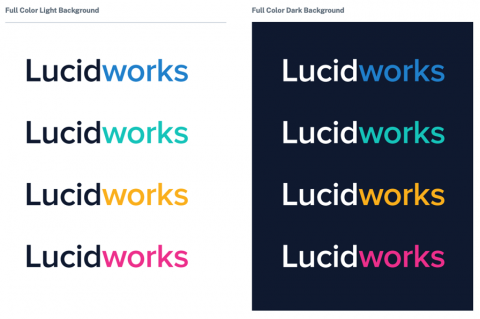 "A special thank you to our agency partner, April Six—who heard us and helped us harness the essence of Lucidworks. Our updated look doesn't mean we're changing who we are. It means we're better able to represent to the world the shared, human, connected experiences Lucidworks has been committed to delivering for the past 14 years and long into the future."
Renee Cohen, VP, Worldwide Marketing