Power solutions specialist Cummins wanted to change the perception it was solely a diesel engine company and become as known for innovation as it is for reliability.
MISSION Agency, Bray Leino's brand audit found that Cummins' previous line, ALWAYS ON, didn't resonate with customers who often mistook it as a promise about 24/7 uptime and availability. We needed the new ID to embody the universal truth all stakeholders understand: the pursuit of success never rests, to stand still is to fall behind.
We evolved the brand ID into a true platform that is meaningful to consumers and unifying for the brand long-term. FOR A WORLD THAT'S ALWAYS ON is customer-centric and future facing, it tells the audience that Cummins is endlessly responsive to their needs and will keep them ahead of change.
The brand platform was rolled out across various communication channels, incorporating our newly-developed Powerline – a bold, simple piece of iconography to run across comms.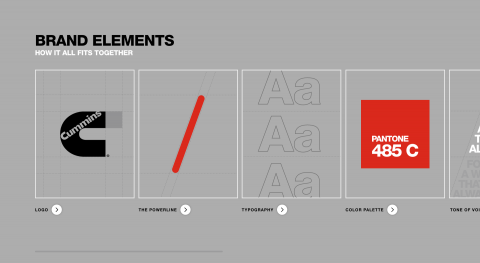 The first campaign to use the new ID targeted tech enthusiasts, to position Cummins as an innovator, with digital display advertising on publications such as The New York Times, The Washington Post and The Economist, and a film on the technology page of cummins.com.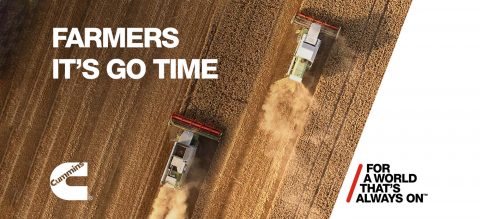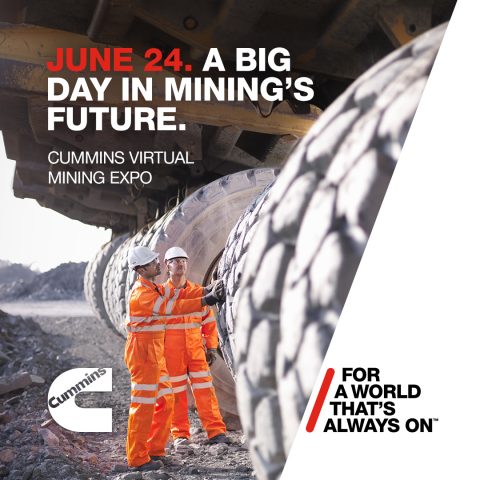 The campaign boosted both Cummins' brand awareness and position as an innovator, with a more than 70% increase in awareness among the key tech influencer audience, and 50% among tech enthusiasts. Awareness of Cummins' position at the forefront of development of innovative, sustainable power technologies increased 7 fold among Tech Influencers, with a 5 fold increase in brand communications awareness.
"Launching our global brand platform, For A World That's Always On, wouldn't have been possible without our creative and strategic partners at Bray Leino. Bray Leino was with us every step of the way, from concept to execution, and they continue to play a vital role as we integrate the new platform into our internal and external marketing and communications efforts." – Michael H. Nagel – Cummins Global Brand Leader.