Back in 2016, MISSION Agency Alive were tasked with helping sports brand Under Armour (UA) expand their presence in SE Asia. They wanted to build brand awareness, create a loyal fanbase and establish a brand position through inspiring real-life experiences.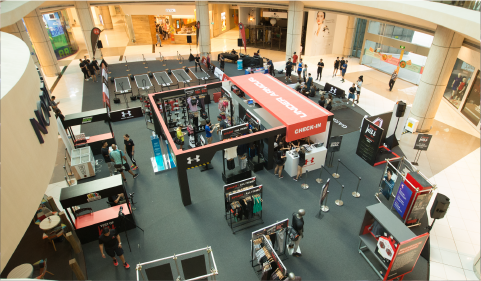 UA broke into SE Asia in 2015 but as a relatively unknown brand in the region, they were still underdogs up against global competitors Nike and Adidas. Which suited their gritty brand spirit just fine.
A year later, Alive responded to UA's goal of inspiring everyday athletes by creating a platform called Test of Will. A competition where athletes from any discipline could challenge themselves on a level playing field, to perform at their best.
As a live competition, Test of Will toured shopping malls across Singapore, Philippines, Thailand, Indonesia, Brunei and Malaysia, enticing thousands of people to take part in the 4-minute challenge for max reps in a series of simple exercises.
Year on year, Test of Will grew in notoriety, seeing over 13,000 total participants by the end of 2019.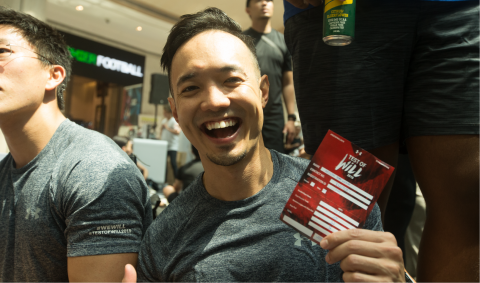 Alive imagined, built, developed, tested and delivered every aspect of the campaign, securing relevant partnerships to add value to the athlete experience, and using learnings from each year to bring UA's brand DNA ever closer to the target audience.
To date, Test of Will has achieved a total campaign reach of 120 million and has won four Marketing Events Awards, including:
GOLD at the Marketing Events Awards 2017 in the category of Best Event (Sports)
BRONZE at the Marketing Events Awards 2018 in the category of Best Event (Sports)
BRONZE at the Marketing Events Awards 2020 in the category of Best Consumer Event (Sports & Fitness).