Italians love their food. And as Italy's number one pasta brand, Barilla is at the heart of Italian culture – celebrated both for its strong heritage and pioneering sustainability agenda. With Britain fast becoming a nation of foodies, Barilla saw an opportunity to drive brand awareness and visibility in this increasingly switched-on market.
While the bold blue of Barilla commands the pasta shelves in supermarkets across mainland Europe, in the UK it jostles for attention. But one thing which sets the brand apart from the competition is its authenticity. Unlike its main competitors in the UK market, Barilla is a true Italian brand.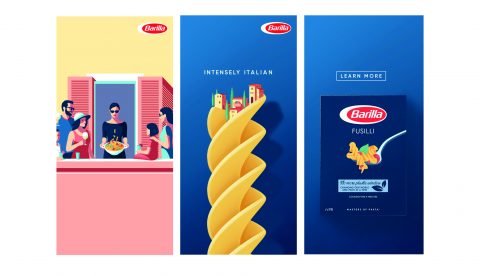 MISSION Agency, Bray Leino, worked with Barilla to create the campaign, Intensely Italian, which appeals to Britons' collective fantasy of the dolce vita. Created in collaboration with Italian illustrator Joey Guidone – a master of graphic shadow work – this series of sophisticated, sun-drenched vignettes captures the art of Italian living.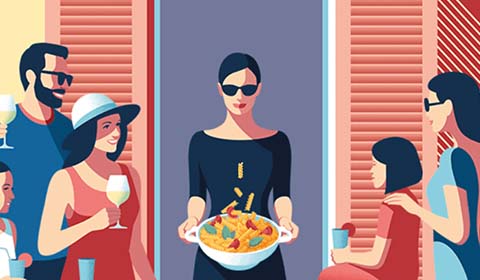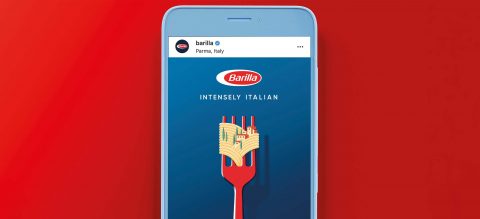 The campaign was rolled out on social media, in digital films and national press ads; YouTube pre-roll featured the campaign on a visual loop to reflect the depth of Barilla's Italian background; for maximum visibility and consistency, the illustrations also appeared across product packaging, carrying Barilla's Intensely Italian message into supermarkets and shoppers' homes.
The Intensely Italian campaign increased total brand value by 7% and Barilla become the only leading brand in growth over a 12 month period.
"We love how this campaign brought our brand to life. Bray Leino was able to capture our genuine passion for pasta, with the ability to create a perfect mix of Italian authenticity and Barilla vibrant energy. And it worked! We are proud of what we did together." – Alberto Costella, Export Marketing and Sales Manager, Barilla Group.