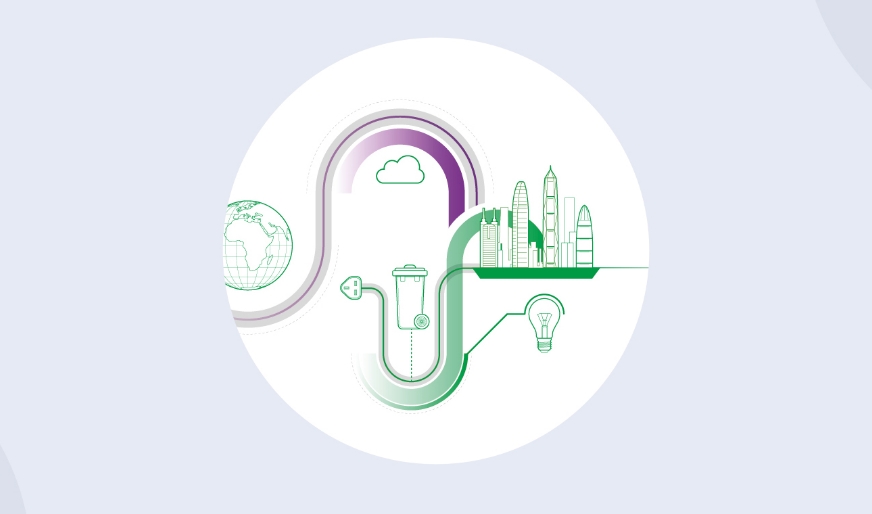 The dynamic creative platform from MISSION Agency Bray Leino, has been created for Viridor's new Environmental and Social Governance strategy showcasing the company's ambitious and pioneering approach to sustainability.
Viridor is one of the UK's leading recycling, resource and waste management companies and is pushing for a step change within its sector, with plans to become not only net zero but net negative.
Following a successful pitch earlier this year, the company appointed Bray Leino to bring its Environmental and Social Governance (ESG) strategy to life through a series of communications targeting a high-level audience of investors, local authorities, senior government ministers, as well as employees and senior leaders within Viridor.
Let's Not Waste It is a call to arms for everyone from top-level government officials down to local communities, and was developed as an ownable and flexible way to communicate the multiple facets of Viridor's strategy, while evoking the idea of progression. The bold and vibrant identity appears across a suite of communications tools including the ESG strategy logo, animations and strategy documents. Through this platform, Viridor became the first in its industry to announce a sustainability roadmap.
Based in the South West, Viridor is committed to the growth of a circular economy, transforming local authority and commercial waste into valuable energy. As part of its drive towards net negative, the company is investing in new facilities and carbon capture and storage, making this a valuable new addition to our portfolio of Clients who are innovating for a greener future.
Sue Palfrey, Head of Communications, Community & Engagement at Viridor says: "Bray Leino impressed us with their creative energy and enthusiasm to really get under the skin of our business. We're delighted with how this creative platform showcases our sustainability vision, and look forward to working together as we continue to roll out the campaign."
Kate Cox, Bray Leino CEO says: "When it comes to building a greener future, Viridor is putting the UK on the map. This inspiring Client has a dynamic purpose we can all get behind. What we can achieve together is really exciting."