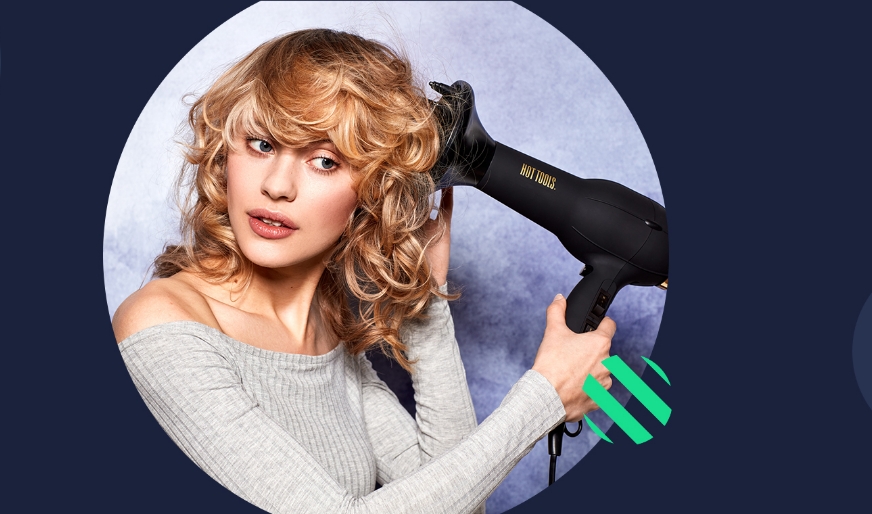 Award-winning, full-service PR and communications consultancy, MISSION Agency, Speed Communications has been appointed by Hot Tools to deliver the brand's first consumer-focused PR brief.
Hot Tools, owned by Helen of Troy, produce award-winning professional hair styling appliances. The brand, already well-established within professional haircare, is now launching a dedicated consumer range in the UK and the rest of Europe.
Speed has consumer credentials coupled with specialist expertise in the beauty and haircare sector, which provided strong credentials to deliver the brief. Homing in on the brands ethos, Speed won the work with a strategically solid and creatively rich campaign that leveraged the brand's professional heritage in an engaging and relevant way for consumers, without diluting the professional offering.
Following the initial launch campaign, Speed will deliver ongoing PR support for Hot Tools, establishing the brand as a key player in the highly competitor hair styling category.
Kelly Pepworth, Managing Director at Speed commented: "We are absolutely thrilled to be working with Hot Tools and the Helen of Troy team to launch the brand's first ever consumer focussed range. We know that the right blend of influencers will be critical in establishing Hot Tools as a key player in the category and as such, there will be a focus on engaging content creators and celebrities across various social media platforms. The win builds on our extensive experience in haircare and wider focus on the beauty and wellness sectors. We are excited to be part of a first for the brand and can't wait to get started."
Diana Scandroglio, Marketing Manager for Beauty at Helen of Troy commented: "Speed presented a comprehensive PR plan that captured the essence of the brand with the ambition to deliver the success we want from the consumer launch. The team understand our audience, the media, influencers and the opportunity in the UK so are the perfect partner to help us achieve our goals for Hot Tools."